After 48 hours of fermenting (I gave it an extra 12 hours for good luck), and 12 hours overnight in the fridge, this morning I poured myself a fresh glass of almond kefir.
It's great! I wasn't sure what to expect. It still tastes like almond milk but with a sort of yoghurty twist. It's also thickened slightly but not much. Josh had a taste and really didn't like it (so much so that he rinsed his mouth out afterwards), but he hadn't even tried straight almond milk before.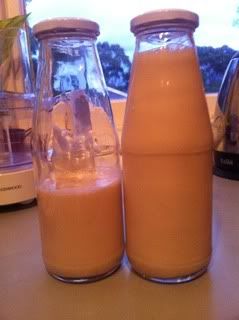 My yield - a litre of sweet almond kefir.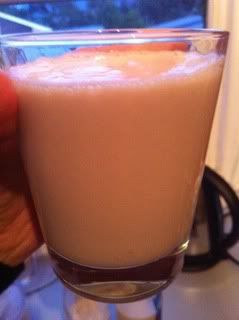 Mmmmmm!
Teamed with spirulina, chia and coconut organic rolled oats (with a crushed Coles organic Weetbic) that were soaked overnight (also in almond milk) and a splash of maple syrup, I feel super healthy for breakfast!